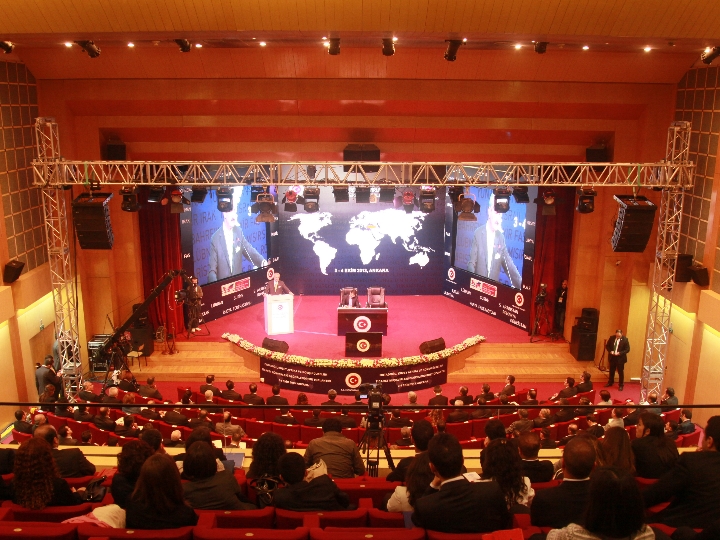 AKIN EVENT as a "Destination Management Company" is specializing in the design and implementation of events, activities, transportation and program logistics. AKIN EVENT provides variety of M.I.C.E. (Meetings, Incentives, Conferences and Events) services as full and partial packages for congresses, conferences, business forums, seminars, corporate incentives, and corporate meetings organized by companies, state institutions, civil and private sector organizations.

AKIN EVENT handles hotel and conference room reservations, travel itineraries and arrangements, support services, budgeting and consultancy and provides creative ideas quickly and efficiently from its wealth of experience. We work with companies or organizations to ensure that the events are structured to convey the vision of our clients.

M.I.C.E. SERVICES:


• End-to-end organization of events
• Design and development of specific themes related to the subject
• Venue and calendar planning
• Budget planning and management
• Promotion and advertising support
• Contract negotiations and event coordination with all parties
• Sponsorship arrangements
• Website creation for registration, information and for specific event news
• Organization of supporting social events and programs
• Electronic record systems
• Flight arrangements
• Airport meet-and–greet and transfers
• Hotel accommodations
• Reservations in hotel executive rooms and floors
• Special welcome check-in with soft drinks
• Organization of transport and transfer services
• Private car rentals
• Hall arrangements for congress, conferences, seminars, forums, and meetings with accompanying audio, lighting and visual equipment and systems
• Special sitting arrangements in meeting halls
• Stage and scene decoration services
• Multi-purpose halls and meeting room arrangements
• Simultaneous translation systems
• Simultaneous and consecutive interpreter support
• Host, hostess and guide supporting
• Advisory boards and secretarial services
• Coffee breaks and catering services
• Opening / closing gala and evening cocktails organization
• Telecommunications / communication services
• Technical services
• File (catalogues, brochures) preparation for participants
• Design and production of marketing and advertising materials (nature giveaway pens, notepads, organizer, portable memory, t-shirts, etc.)
• Preparation of logos printed with name badge of institutions, organizations, and companies, and certificate of attendance, badges, and bags
• Preparation of all types of banners, posters, and orientation guidance

In addition to the above standard services, we also will welcome your special requests.

Our goal is to provide you with customized and special solutions in a professional and reliable manner... we strive to be a one-stop shop for all your event management needs..