About Us
Reliable Solution Provider
---
AKIN EVENT, is a "Business Event Management Company" offering following services in a professional and reliable manner:
Trade delegations, Buying Missions, Bilateral Meetings (B2B) set up, Matching client's business needs with suitable providers and buyers/importers, Market research and landscape report, Organization of participation in business fairs (for groups or individuals), Management of business meetings, seminars and forums,Meeting and Conference (M.I.C.E) services
Additionally, AKIN EVENT, provides below services as well:
Hotel accommodations and airline tickets, Airport fast track and VIP services, Airport transfers and other limo services, Organizing Congress, conferences, meetings (M.I.C.E), forums and any other events, Sound systems, simultaneous equipment and translation services in most languages, Scene, banner design and other visual advertising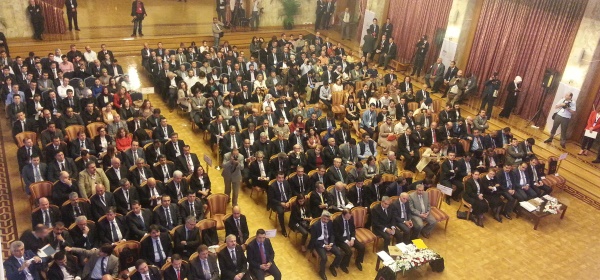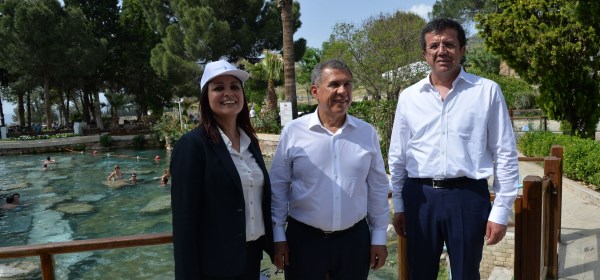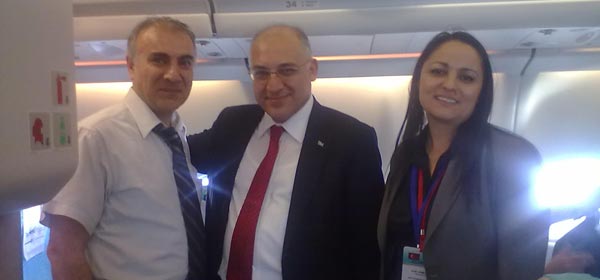 offers all services mentioned above to Turkish organizations and companies abroad. As a Destination Management Company, AKIN EVENT perform these services for foreign organizations and companies within Turkey as well.
AKIN EVENT, has established relationships with the Turkish Ministry of Economy and several other ministries, Turkish Exporters Assembly (TIM), Exporter Unions, Istanbul Metropolitan Municipality, Chamber of Commerce, Chamber of Industries as well as various Non-Governmental Organizations covering several sectors.
Finally, please kindly note that AKIN EVENT provides both inbound and outbound services as full or partial packages for all types of business events.
AKIN EVENT "Hizmet Yarışı" sevdasıyla, ticari etkinlik, bayi toplantıları, seyahat organizasyonları, M.I.C.E. hizmetleri ile dış ticaret ve yurtdışı hizmetler konularında danışmanlık hizmetleri sunmaktadır.
We look forward to partnering with you to assist with your business objectives.
Akın Event Founders
---

Akın Şakul
Akın Şakul was a graduate from Ankara Bahçelievler Deneme High School and Middle East Technical University Faculty of Engineering Mining Engineering (1987)
Worked for 16 years (1989-2005) Central Anatolian Exporters Union belonged to Undersecretariat for Foreign Trade (now named Ministry of Economy) of Prime Ministry of Turkish Republic.
In this period, he was responsible from Information Systems, Foreign Relations Promotion and R/D departments. Being having first degree of authority, he organized so many Trade Missions, fairs both in Turkey and abroad.
Additionally, he was a Project Leader of setting up huge network for whole exporter unions by nation wide, which has still been used for 20 years. By this Project Turkish export registered figure can be followed up daily. He speaks english language.
Akın is a member of Executive Board of Directors of Central Anatolian region of Turkish Travel Agencies Association (TÜRSAB). He is a member of Health Committee of TÜRSAB as well.

Alsu Ahmetova
Alsu Ahmetova was a graduate of English Department of Linguistic University of Kazan State in Russian Federation and Samsun 19 May University of Turkey (1995)
Worked for Ministry of Economy in between 1998-2000. As an very experienced interpreter she had an important role in international meetings between Turkey and CIS countries unlimited times. Since by this period she has been actively giving high level translation service to all Mr. Presidents and Prime Ministers of Turkey, and plenty of ministers of both Turkish and CIS Countries' Governments. Alsu has been giving a protocol services to Mr. President of Tatarstan, Kazakhstan, Kirghizstan, Moldova, Belarus Petersburg, Vladimir, Ekaterinburg, Krasnodar Governors as well.
Alsu is both Turkish and Russian Federation's nationality so that fluently speaks Turkish, Russian and English languages. Alsu is a member of Congress & Incentive Tourism Committee of TÜRSAB as well.